Ray Jackson, 45, of Williamsport, Maryland, is a husband, father of two, and ultra-runner. Originally from Wilmington, North Carolina, Ray has always taken to enjoying the many splendors of nature and the great outdoors. Growing up in a coastal community provided Ray with miles of stunning shorelines to explore. As a youth, when he wasn't hiking or biking along the Cape Fear River, or spending time at one of the Carolina beaches, Ray enjoyed playing soccer and skateboarding. After Ray finished school, he and his family moved to Maryland, where he has lived ever since.
Although Ray was very active growing up, he lost sight of who he was and the person he wanted to be in his twenties. As an adult, Ray played golf and tennis with friends, however, his activity level was not what it once was and he was not burning the calories he once did. Ray realized that he needed to make a lifestyle change to better his health and decided a good way to get back into shape would be to train for the West Virginia Toughman. Training for the Toughman was where Ray first got into running. At the time, he was not able to run a full lap on the track without stopping to walk. Nine months later he completed his first of seven consecutive JFK 50 mile finishes. Ray found running to be an outlet to many of his personal struggles and it turned into being one of the best decisions of his life. To date, Ray has completed 16 ultra-marathons, 6 marathons and a handful of half marathons for some painful fun:
JFK 50 Mile Ultra- (2003-2010)
PHUNT 50k- (2004)
Catoctin 50k- (2009 & 2012)
Fire on The Mountain 50k- 2010
Hashawha Hills 50k- (2012)
CAT 100- 2012 (50 Mile Option)
Sole Challenge 24 Hour- (2013, 2017)
Rick O'Donell Memorial 8 Hour- (2016)
Frederick Marathon (2006)
Mountain Mayland Marathon- (2009-2010)
Columbus Marathon
Harrisburg Marathon- (2010)
Freedom's Run Marathon- (2015)
The friendships and memories made running are what inspire Ray when he is alone in thought out on the trail. The Appalachian Trail is his favorite place to run, hike, and walk. The history of the trail itself keeps him coming back, but the incredible views and isolation while running through the Appalachians is something he has always appreciated. Ray also enjoys riding his bike, but he mainly sticks to running and fast hiking.
Ray severely injured his foot in 2013 and had to have surgery to be able to walk pain free again. Following this injury, Ray was diagnosed with skin cancer where he had to have a severe malignancy removed from his forehead. It took months for Ray to heal from both ailments, but he has been both cancer and injury-free up until recently when he fractured his ankle on the same foot that had once been operated on. Although not completly healed, this latest affliction did not stop Ray from running in the recent 2017 Sole Challenge 24 Hour race in Pennsylvania where he managed to put in 41.7 miles.
When Ray is not running, he enjoys spending time with his family. Whether it is time at the park or playing frisbee with his two little girls, it is something he truly cherishes. Ray also loves baseball. He and a longtime friend will travel hours to watch a live Major League game.
The amount of time it takes for Ray's ankle to heal all the way will be the determining factor in what ultra-marathons and marathons he is able to do later this year. Ray is aiming to run the 2017 Catoctin 50k, Freedom's Run Marathon, and Fire on The Mountain 50k, but is keeping racing on the back burner as his main priority is to get healthy and stay healthy for his family.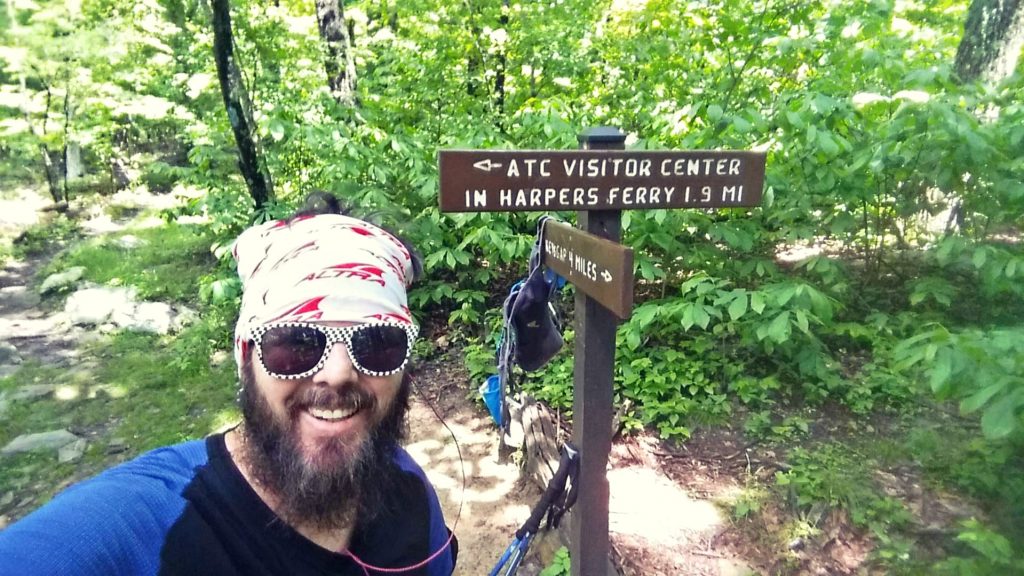 Personal Records
1 mile PR (5:52)
5k PR (20:24)
5 Mile PR (35:17)
1/2 Marathon PR (1:37:00 – Hilly Course)
Marathon PR (3:57:05)
50 Mile PR (9:09:45)
24 Hour PR (63.4) ~Injured~
"Why do I love XOSKIN apparel? One simple answer is because they make amazing products. Over the years I have bought countless running shorts and shirts. None of them achieved what I was looking for. An anti-chafing, anti-odor, and true to comfort feel that I can run in without worry. XOSKIN has. They have it dialed in and on point. They know what the consumer wants and they have delivered." – Ray